Mission 
STI Foods Holdings will fulfill its responsibility to create a valuable food culture by respecting domestic and international food resources for a more prosperous future for society and the happiness of its employees.



We will continue to respond sensitively to social changes and take on the challenge of creative reform.
We take the growth of employees as a driving force.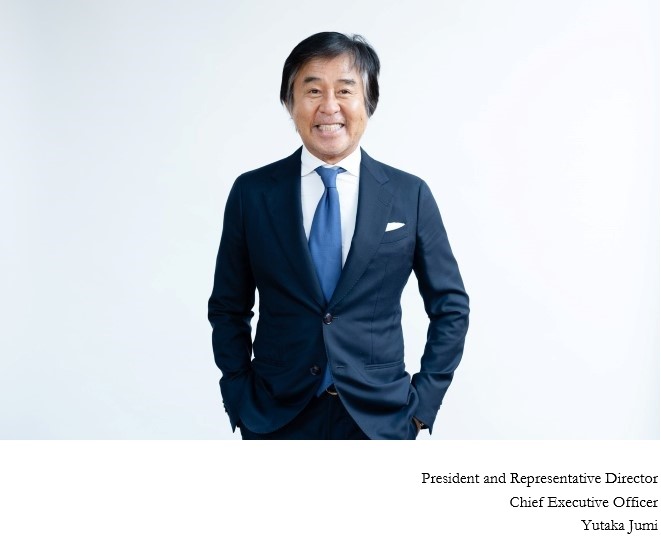 We have been developing original products as a food manufacturer that has advantages in seafood ingredients under the slogan of "opening a new path."
We have established a supply chain that maximizes the value of fresh "bounty of the sea" produce in all processes, from the procurement of fresh ingredients by making use of the rich domestic network to our international network in North and South America.
Our system includes the development of original products, stable production with rigid hygiene control, and continuous supply, to our sales partners with a nationwide scale of distribution and retail chains.
While prioritizing the accumulation of steady efforts above everything, we are also proactively challenging creative reforms that anticipate changes in the world, creating a chain of added value.
As we sincerely work on our social mission to provide health benefits and delicious products, we take on a challenge for new development in the distribution field by pursuing unique products with a high market.
value while adhering to the development of advanced hygiene management systems and delicate cooking technologies.
Since the sea area surrounding our national land is very rich, we can say that the location has fostered a unique Japanese food culture.
By literally changing the term "Sachi"* of the sea, into "Sachi" of life, human beings have been beneficiaries while inheriting and nurturing life.
Over time, a meat-oriented diet had been the mainstream, but the trend of the times seems to be changing.
The world has now begun to pay attention to the healthy style of Japanese cuisine.
At this turning point, we hope to be an innovative company that transforms "Sachi" of the sea into healthy "Sachi" for people around the world.
"Sachi" of the Sea to Human Happiness.
STI Foods Holdings' challenge will continue with its global perspective.
*幸(Sachi):means happiness in Japanese
We have one life, but chances are many.
I believe many people have visited this website.
For many people, life does not flow as calmly as the spring breeze.
It was not so in my case, either. We experienced the corporate crisis of our predecessor, "Shin Tokyo International Inc.," and faced a desperate situation. However, the world is not such a bad place after all.
There is always a "savior" who is encouraging and helpful in times of adversity.
Don't be pessimistic.
Believe in yourself.
There are many people who support your fight.
By turning the power of those cheers and a feeling of gratitude into a flame of challenge, people can light up their future.
You can do what I was able to do.
That is what I wanted to convey.
I appreciate that I had a chance to take on a challenge again.
Those who have suffered a setback are strong.
STI Foods Holdings hopes to prove this through renewed growth via regeneration.

STI Foods Holdings places great importance on its compliance system.
STI Foods Holdings is strongly aware of its social responsibility and strives to maintain a thorough awareness of compliance so that all of our stakeholders can engage in their work with a sense of fairness, honesty, and responsibility.
As a food manufacturer that contributes to society, we procure safe and secure raw ingredients and manufacture quality products in a system that ensures safety and security, thereby enhancing the trust of consumers and business partners.


We comply with laws and regulations, such as by providing accurate and easy-to-understand food labeling for consumers.
We carry out fair, transparent, free, and sound corporate activities in accordance with our ethics and corporate philosophy.


We strengthen social coexistence through open communication with society by listening to the opinions of consumers and business partners while promoting transparent management.


We make the most of our resources for environmental conservation.
Even in the manufacturing environment, we further promote ecology such as energy conservation, waste reduction, and recycling enhancement.


We strive to create a comfortable working environment.
We respect the humanity of all employees and nurture each and every one of them with care under the idea of developing their strengths.


As a member of the international and local communities, we work to create a valuable future, thereby contributing not only to our own growth but also the development of the world and the communities.